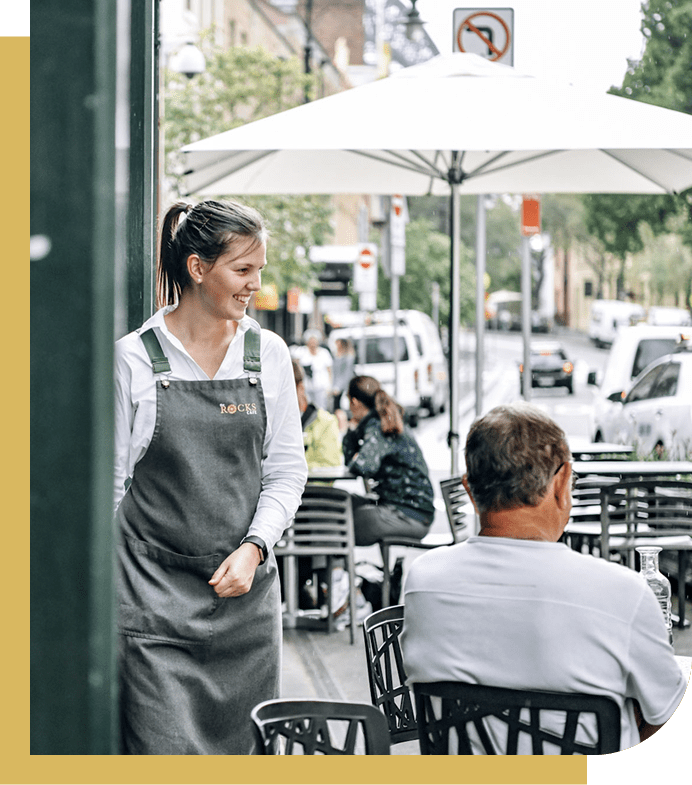 99 George Street has been in continuous Australian Heritage since c. 1788.
It was part of the first hospital grounds, standing just south to the site, with the Assistant Surgeon's residence occupied by Francis Greenway, the convict architect who had been transported for forging a building contract in 1814.
In 1861, for an unknown reason, the buildings at 95-99 George Street were vacated and the buildings demolished. The land remained vacant until c. 1867 when the present building was constructed.
They were occupied by 1868, with a butcher in No. 95 and a grocer in No. 99, and these buildings continued to be used for those businesses for the next 20 years. 99 George Street was continually used as a grocers and run by a number of tenants until the 1970s. In the late 1970s and early 1980s the Sydney Cove Redevelopment Authority undertook restoration and reconstruction works on the terrace of shops.
Since the late 1980's, 99 George Street has been occupied by The Rocks Café, where it continues to thrive.